GeoTeric to sponsor the AAPG Young Professionals - London Chapter event on May 22, 2018
Spaces are limited - Register Today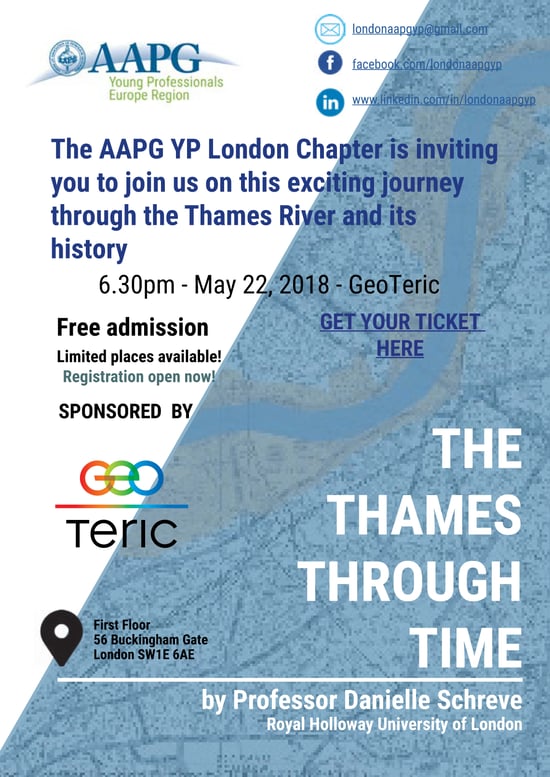 Speaker
Danielle Schreve, Professor of Quaternary Science, Royal Holloway, University of London

Biography
Danielle Schreve is Professor of Quaternary Science and vertebrate palaeontologist in the Centre for Quaternary Research, Department of Geography at Royal Holloway, University of London.
Her research focuses on Ice Age mammals and encompasses many different aspects including evolution, extinction, palaeoecology and mammalian responses to climate change, as well as reconstructing early human hunting and subsistence patterns.
She has over published extensively and has contributed to numerous radio and TV programmes, including Channel 4's Time Team and The Birth of Britain.
Danielle is a former President of the Geologists' Association and Fellow of the Society of Antiquaries.
She is a core member of the acclaimed Ancient Human Occupation of Britain (AHOB) project, a major multidisciplinary initiative that brings together archaeologists, palaeontologists, geologists and other specialists in order to investigate the ebb and flow of early human populations in Britain and western Europe.
She is an active fieldworker and is currently leading new excavations in various sites in southern England and overseas.