We are delighted to announce our 11th Annual UK Technology Forum, taking place on 23rd May 2017 at the Geological Society, London.
When: Tuesday 23rd May 2017
Times: 9:15am - 4:30pm, drinks reception to follow
Where: Geological Society, Burlington House, Mayfair, London, W1J 0BD
Complimentary Training for Delegates on 24th May, London, Victoria.
We are still finalising the full line-up, but we are pleased to announce talks from the following companies.
Premier Oil
Echo Geo
Rockhopper Exploration
ExploCrowd
Cegal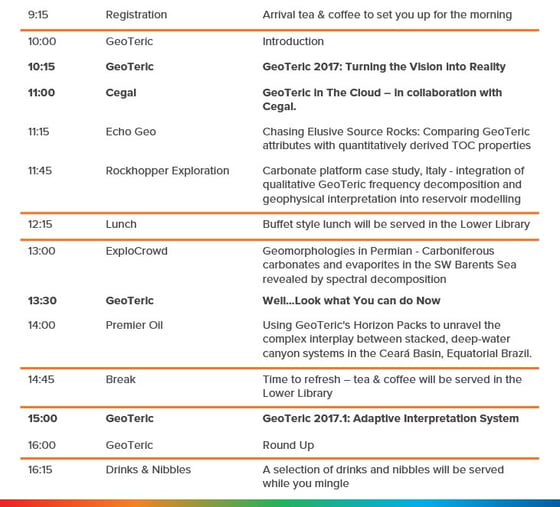 Our brand new Adaptive Interpretation System will make it's UK debut at this event. To witness the next step in seismic interpretation, register below.
To register email Marketing@GeoTeric.com
You can download the flyer, here.
You can download the full agenda, here.