Join us for the 83rd EAGE Annual Conference & Exhibition held in Madrid, 6-9 June.
"Leading Geosciences in a New Era"
The waves of change that are affecting the Energy sector and the digital workplace will inevitably impact the Geosciences and Engineering professionals who have to adopt innovative technologies and practices into this new era.
Find us at booth 823, located in the Digital Transformation Area where we will be showcasing how Geoteric AI Seismic Interpretation is reducing project cycle times in subsurface projects all over the world.
Geoteric Tech Talks | Conference and On-booth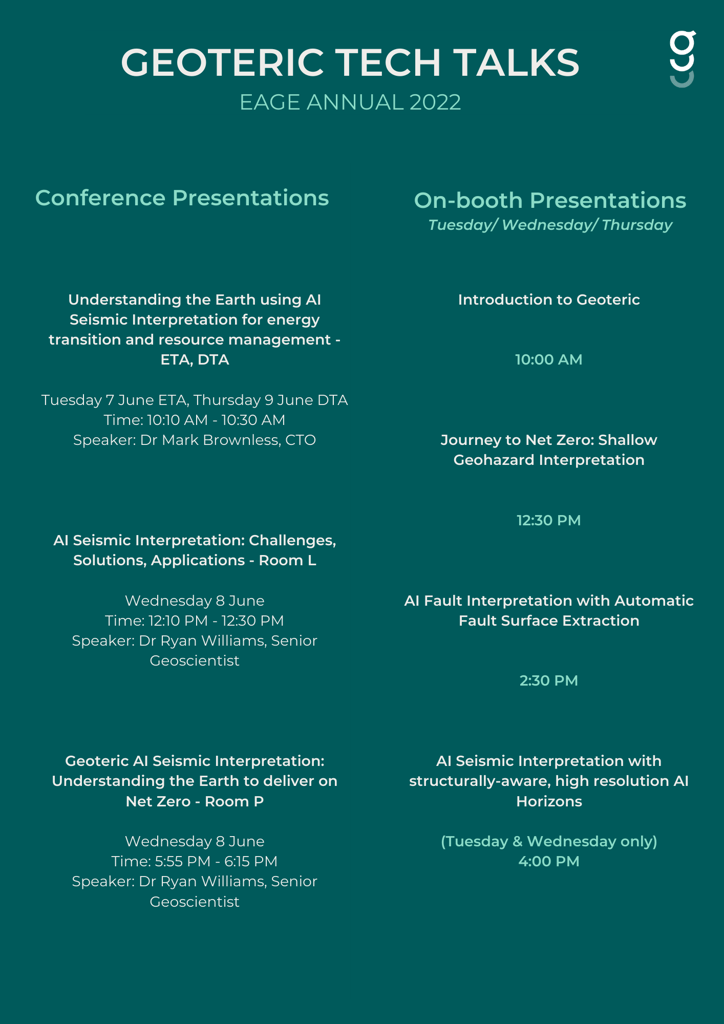 Equipping geoscientists for the future, we will also be on hand to demonstrate our latest AI technology and its application across a range of sustainability projects including CCS, Wind Farm Placement & Geothermal projects.
Ask us a question | We're here to helpIf you can't wait till then, talk to a member of our team today to see our software in action info@geoteric.com.