Try Geoteric AI Seismic Interpretation at the 84th EAGE Annual Conference & Exhibition held in Vienna, Austria on 5-8 June.
Seeing is believing...
Find us at booth 150, located in the Digital Transformation Area where you can try Geoteric AI Seismic Interpretation and discover its applications across the E&P lifecycle.
Geoteric tech talks at EAGE Annual 2023
We have a full programme of technical presentations to keep you entertained throughout the conference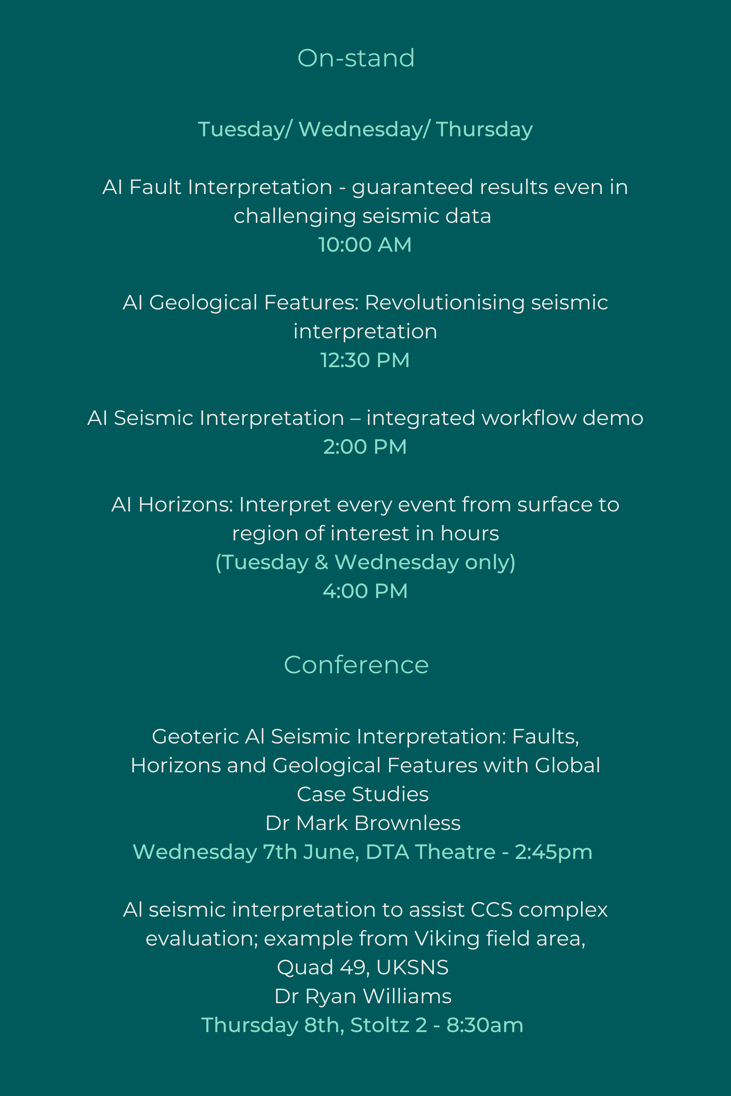 Ask us a question | We're here to helpIf you can't wait till then, talk to a member of our team today to see our software in action info@geoteric.com.