4-6 April 2022, London, UK. Subsurface sequestration of CO2 is seen by many as an essential route towards carbon Net Zero. The process contains several geological challenges, which we may now be able to better answer with improved technology and subsurface understanding.
Dr Ryan Williams, Senior Geoscientist, will be presenting at EAGE GeoTech on April 5 at 12:05 BST. Ryan will look at addressing structural uncertainty, aquifer/reservoir analysis and CO2 injection monitoring using state of the art AI derived technology through a series of case studies.
Structural analysis is undertaken using AI fault detection networks which can prove vital for trap, seal, and migration studies, whilst it can have a major significance on the planning and safe delivery of injection wells.
Aquifer understanding on a previously untapped structure may contain several risk factors. Using frequency decomposition and RGB blending it is possible to forward model both the seismic reflectivity and colour blend to reduce risk and identify plausible geological scenarios.
After a successful CCUS appraisal, a method of monitoring the injected CO2 is required that is both consistent and reliable. AI-derived geobodies enables an interpreter to consistently extract a CO2 infill plume across multiple vintages of data, ensuring the structure is filled as planned and history matching the volume of injected fluids against the volume of stored fluids.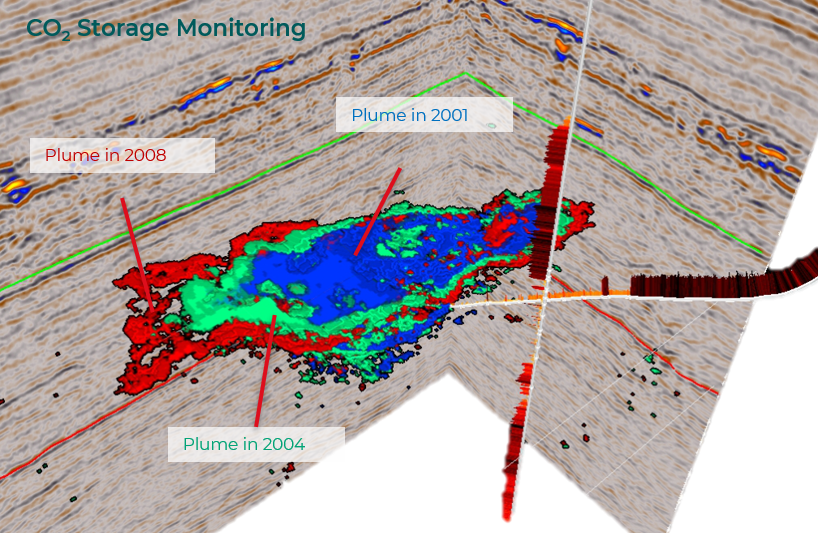 Don't want to miss Ryan's talk? Make sure you're registered for EAGE GeoTech, here.