Join us for the Second European Association of Geoscientists and Engineers (EAGE) Machine Learning Workshop, 8-9 March 2021.
An event which brings together E&P operators, service companies and academia to examine the latest machine learning applications within the domains of geoscience and engineering, we're excited to join the EAGE as major sponsor for their Second Machine Learning Workshop.
As machine learning algorithms and techniques have been applied in almost every area of geosciences, the workshop will be examining two key areas; quality and value.
Technical Programme | Mark your diary - Monday 8 March 13:05 CET
Global Geosciences Manager, Peter Szafian will showcase the value Geoteric's AI technology brings to the different stages of the E&P workflow, from basin scale structural reconnaissance to drilling risk assessment via a number of case studies in his presentation titled "Fault detection from 3D seismic data using Artificial Intelligence".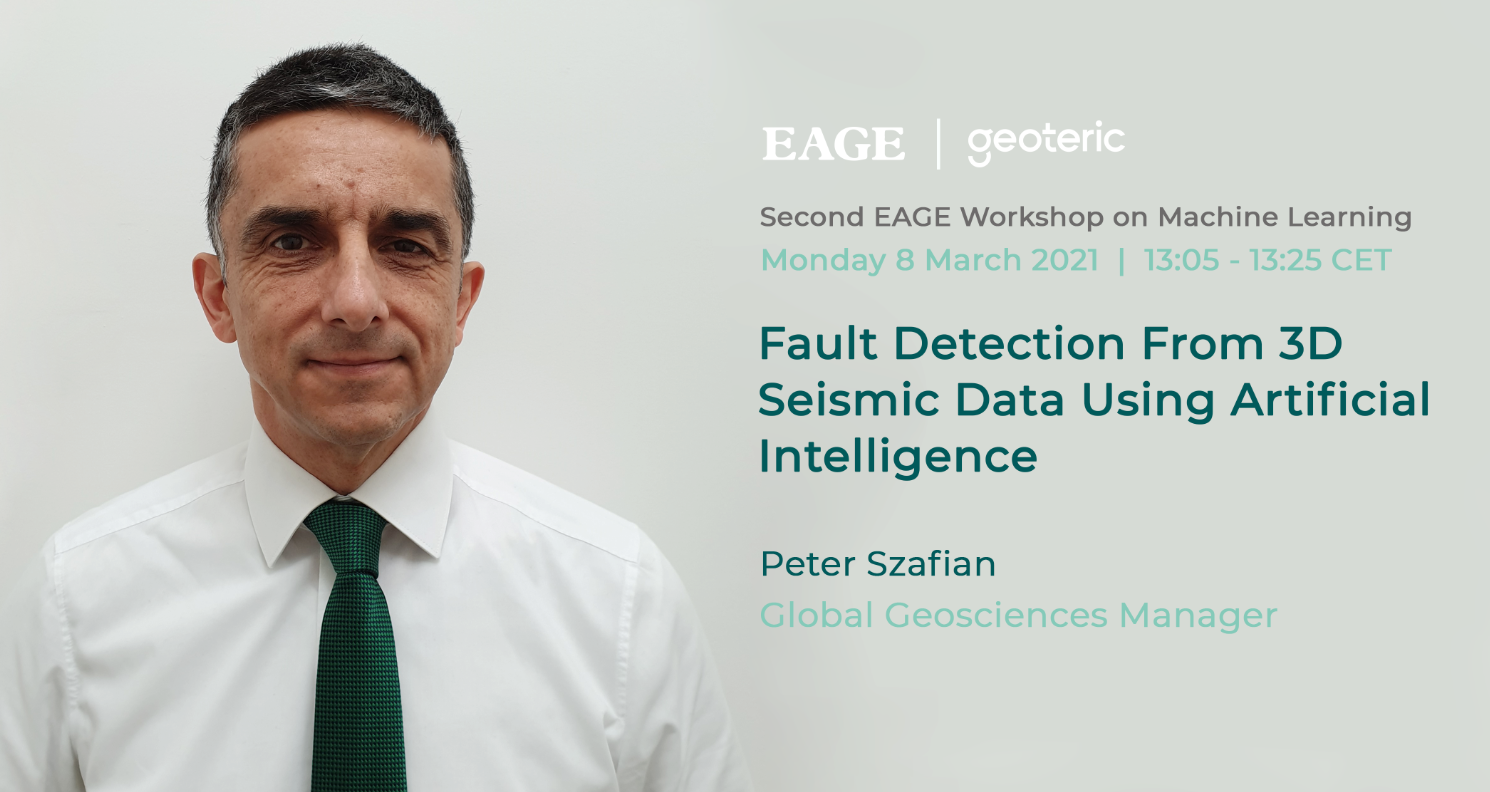 View the schedule and presentation summary here and register today.
Technical Committee
In addition, our Research and Development Director, James Lowell joins the technical committee for a second year. The panel which is composed of industry specialists representing different disciplines is responsible for the technical programme of the workshop. At his reappointment last year, he stated;
" EAGE's inaugural Machine Learning workshop provided a great insight into research around innovative and disruptive technologies to increase efficiencies and share knowledge across the sector. I'm looking forward attending the next event and contributing to the technical program".
Ask us a question | We're here to help
In addition, our team of experts be on hand in our virtual booth to highlight how Collaborative AI and Geoteric Stratum™ can effectively be incorporated within your subsurface workflow which can be tailored to the characteristics of the given data set for collective knowledge sharing and refined results.
In the meantime, it you would like more information on AI integration head over to our AI integration guide or contact our team today for a demo at info@geoteric.com.