Another busy day for our Director of Geosciences yesterday as after she left the EAGE SLT, she presented to a full room at the latest Kuala Lumpur Explorationists (KLEX) group meeting.
Dr Paton presented a preesentation looking at the parallels between Art and Seismic Interpretation, with particular reference to the Cognitive skills required to understand each type of image. She then identified some of the key aspects of Visual Cognition- such as context, association, and juxtaposition- and how we use them when interpreting seismic data or interpreting an impressionist painting.
Thanks to KLEX for having us and to everyone who attended.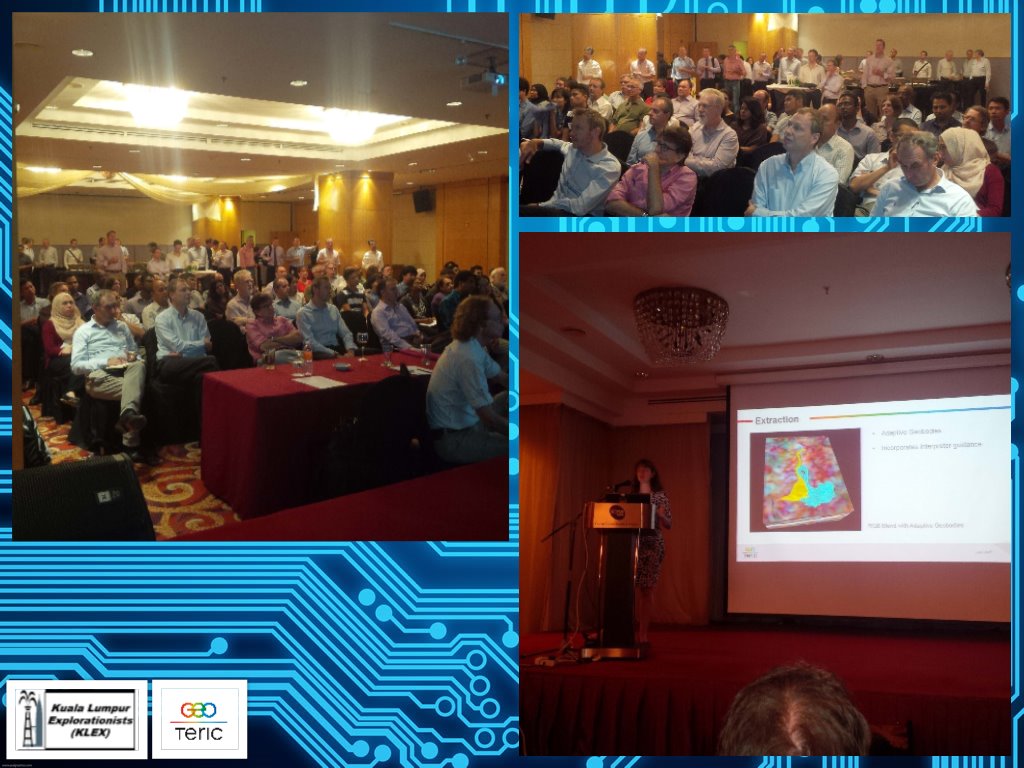 -Ends-