If you are attending the AAPG Annual Conference & Exhibition in Houston, Texas, 2nd - 5th April, then we have some ground-breaking technology that you just have to see.
We will be at Booth #2539
GeoTeric's brand new Adaptive Interpretation System will make its global premier at the AAPG ACE 2017. This is your chance to catch an exclusive preview of what will become one of the industry's most powerful & unrivalled interpretation technologies.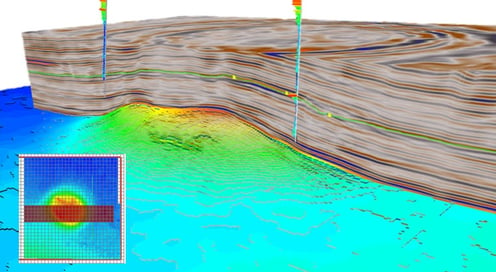 GeoTeric's Adaptive Interpretation System will offer:
Simultaneous interpretation of horizons & faults.
Regional Structural Awareness giving instant preview of alternative paths.
Interactive Manipulation of the 3D surface.
Interpretation on reflectivity, attributes and colour blends.
Simultaneous 2D & 3D Interpretation
Available June 2017
We will showcase this technology on our booth daily at 10:30am & 2:30pm (Central Time).
Geosciences Manager, Rachael Moore, will present the following case-study in the AAPG Technical Program:
"Prospect Investigation & De-Risking using Cognitive Interpretation Workflows, Offshore Equatorial Guinea".
Monday 3rd April, 16:05 (Central Time), Room 361
For further details download our flyer
See you in Houston!