Join us at the Machine Learning in Oil & Gas Conference, 14-15 April 2021.
This conference will showcase how Oil and Gas leaders are now deploying Machine Learning and AI models at scale, with the 6th iteration of this renowned event focusing on how early adopters can gain an edge - at the expense of slower moving competitors.
Technical Programme | Mark your diary - Thursday 15 April 11:55 CDT
BHP Senior Geoscientist, Kelly Wrobel will highlight the value Geoteric's AI technology brings to the different stages of the E&P workflow, from basin scale structural reconnaissance to drilling risk assessment via practical application and examples in her presentation titled "BHP Atlantis Oil Field Project. Geoteric AI Fault Detection: A Subsalt Example".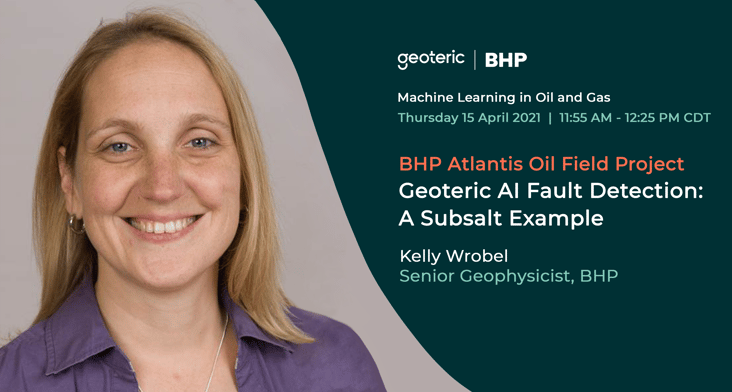 View the schedule and presentation summary here and register today.
Ask us a question | We're here to help
In addition, our team of experts be on hand in our virtual booth to highlight how Collaborative AI and Geoteric Stratum™ can effectively be incorporated within your subsurface workflow which can be tailored to the characteristics of the given data set for collective knowledge sharing and refined results.
In the meantime, it you would like more information on AI integration head over to our AI integration guide or contact our team today for a demo at info@geoteric.com.