GeoTeric are pleased to welcome Mark Walker as the new Vice President of Americas.
The news, which was announced at SEG 2015, brought a buzz of excitement in which is seen as a difficult period for the industry.
Mark joins GeoTeric with over 25 years in the Oil and Gas industry in various executive positions, most recently as VP of Imaging Services at ION Geophysical, where he led the growth of their imaging business from $1m to over $40m.
He also held senior management positions at Paradigm, IBM and Halliburton.
Based in GeoTeric's Houston office, Mark will be managing the Americas territory and will be responsible for strategically growing the Cognitive Interpretation software business.
Mark said "I'm really looking forward to working with GeoTeric. I have worked with similar sized companies in the past and seen them grow significantly, and I look forward to ensuring GeoTeric is successful in leading the industry with our Cognitive Interpretation software".
For more information contact Marketing@GeoTeric.com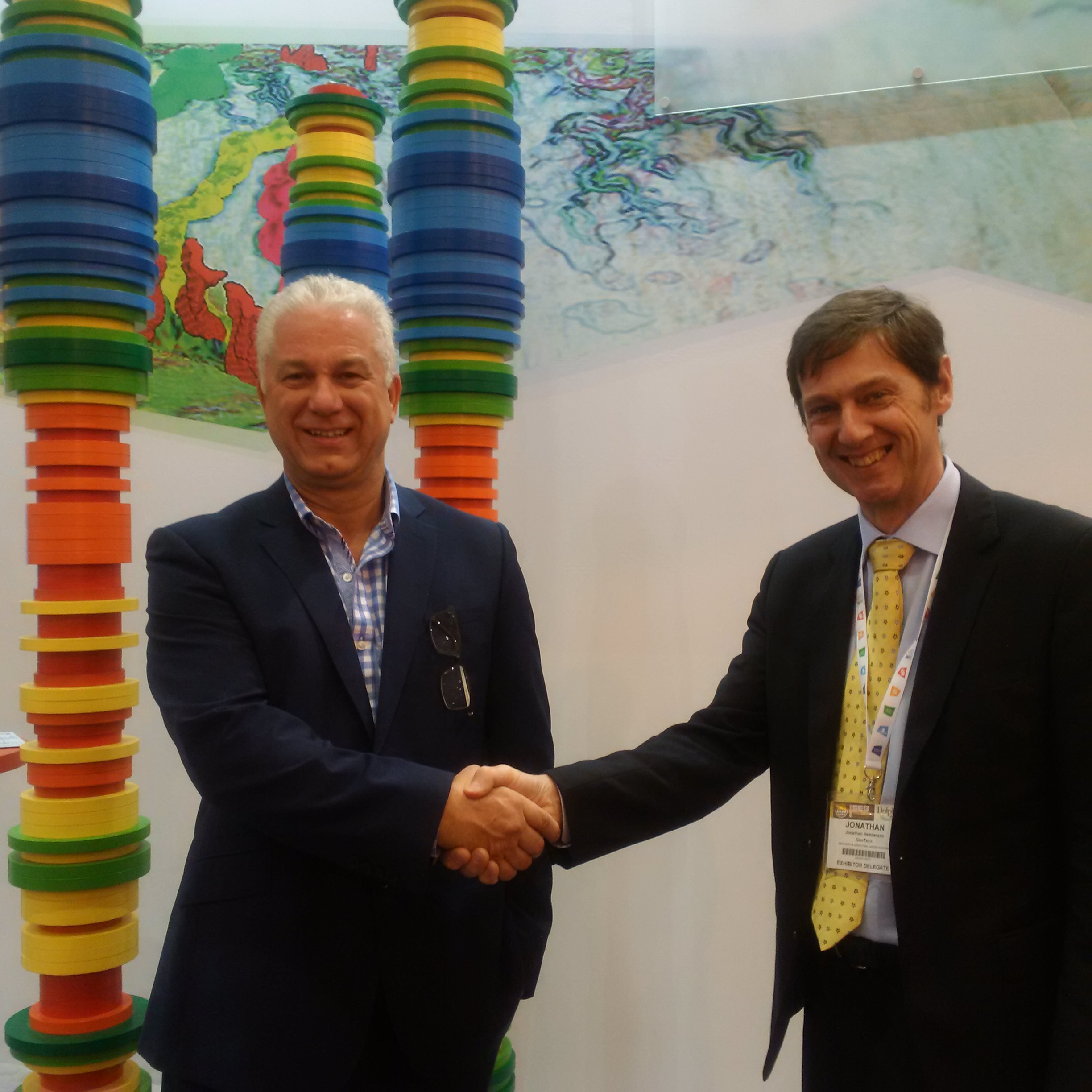 Mark Walker with Jonathan Henderson, CEO of GeoTeric