This month, Petroleum Australia shines the spotlight on AI analysis in seismic data interpretation.
Their feature report demonstrates how AI can be used to enhance interpretation, enabling a rapid, unbiased and comprehensive understanding of data. Part of their profile presents Geoteric, where we demonstrate the proven effectiveness of our AI technology in that region.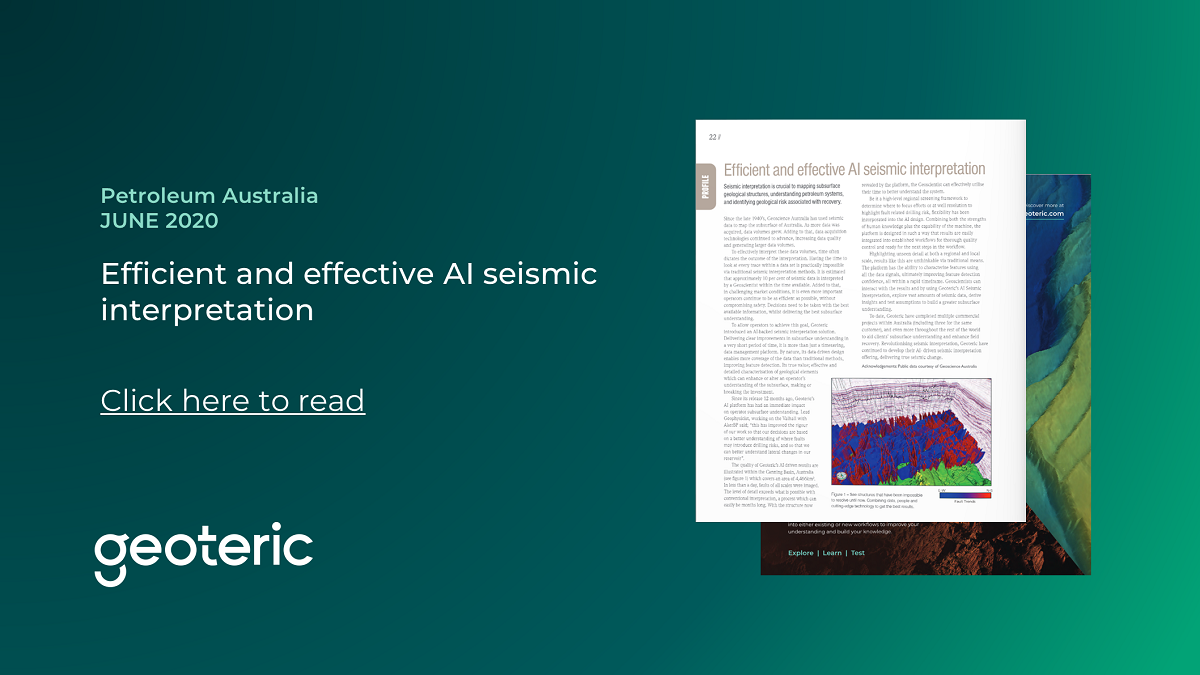 If you would like to read the magazine in full click here for more information.