We are very pleased to be returning to the AAPG 2019 Annual Convention & Exhibition, this year to be held in San Antonio, Texas.
When: May 19th - 22nd 2019
Booth # 720
Make plans to stop by the GeoTeric booth to catch one of our daily talks: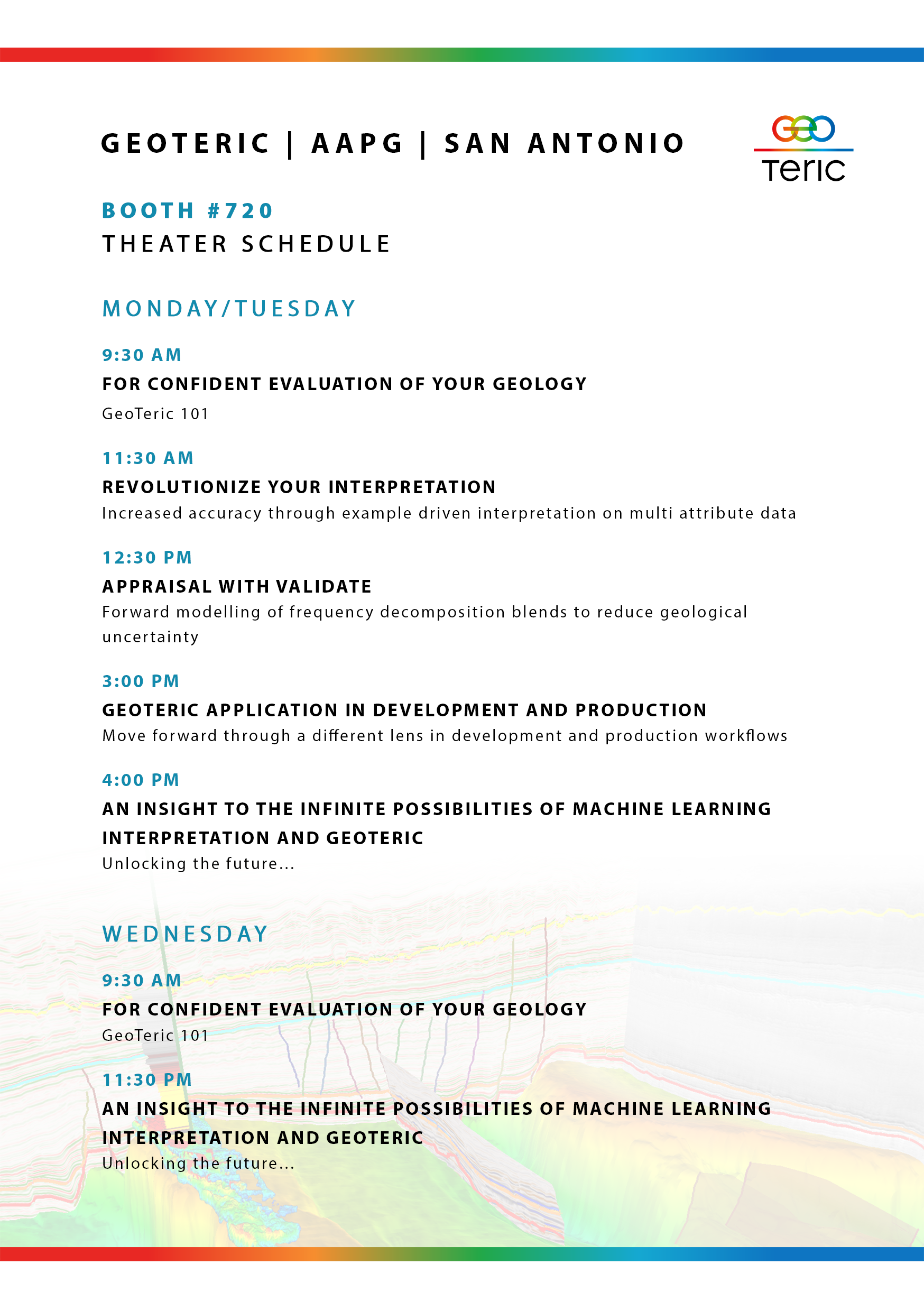 Download the GeoTeric AAPG Flyer
Ahead of the event, if you would like to schedule a meeting or a demo, contact Owen Lee, VP Global Sales at Owen.Lee@GeoTeric.com.
We look forward to seeing you there!