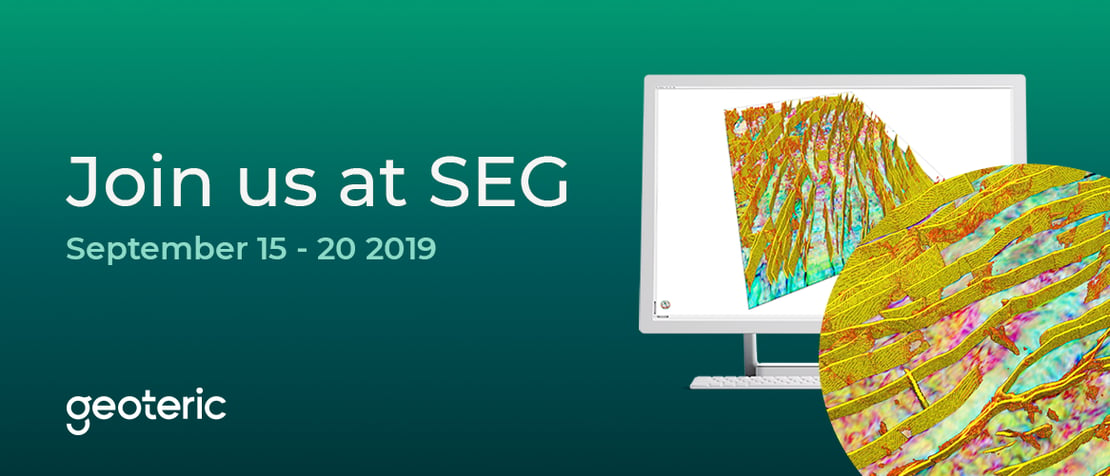 Join us in in San Antonio for SEG 2019 International Conference Exposition on booth #3829.
Having recently launched our AI Fault Interpretation service, our local team will be on hand to demonstrate our new service offering using Geoteric's AI system to identify more events in a quicker time, with a greater level of accuracy. In addition, the team will showcase Geoteric 2019.1 which not only delivers improved functionality within the Interpret module, its been designed to complement our AI Fault Interpretation service. Daily TechTalks will also feature on the booth, exploring our integrated deep learning environment and current offerings.


We are also proud to participate in the SEG technical program where James Lowell, Research and Development Director, will present his paper "Combining artificial intelligence with human reasoning for seismic interpretation".


Ahead of the event, if you would like to schedule a meeting or a demo ahead of the event, contact Owen Lee, VP Global Sales at Owen.Lee@geoteric.com.

See you there!