Join us at the Seismic 2021 Conference, 17-21 May.
Seismic 2021 will cover the entire geophysical spectrum, from exploration through appraisal, development and production, to abandonment and repurposing for CCS – the full lifecycle potential of the asset. This conference will also focus on how seismic supports both the UK's MER strategy and its Net Zero ambitions and how seismic can sustainably support the increasing development of renewables into the energy mix.
Technical Programme | Mark your diary - Monday 17 May 15:55 BST
Senior Geoscientist, Ryan Williams will highlight how Artificial Intelligence (AI) fault networks can be used to reveal the presence of likely faults for successful CCS assessment with a Southern North Sea case study in his presentation titled "Application of AI-derived fault detection for CCS; a Southern North Sea case study".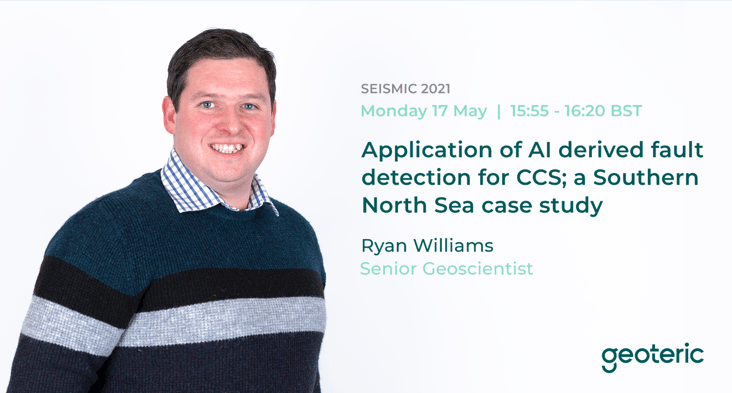 Download the technical programme and register here.
Ask us a question | We're here to help
In addition, our team of experts will be on hand in our virtual booth to highlight how Collaborative AI and Geoteric Stratum™ can effectively be incorporated within your subsurface workflow, which can be tailored to the characteristics of the given data set for collective knowledge sharing and refined results.
In the meantime, if you would like more information on AI integration, head over to our AI integration guide or contact our team today for a demo at info@geoteric.com.