Late last year, we started the 'Team Geoteric Step Challenge' to collectively achieve at least 7 million steps, through regular walks or runs. All Geoteric offices and teams participated, and we are delighted to say we smashed our goal, with a final step count above 10 million.
Sharon Hardy, Head of HR, commented, "Each year, many of our employees are involved in raising money for charity through various sponsored activities. In 2020, due to Covid-19 restrictions, it wasn't possible to take part in these events, but we wanted to continue our commitment to support some good causes. At Geoteric, we value the benefits of regular outdoor exercise for physical and mental wellbeing, especially important when working from home. This challenge was a great way to come together as a global team and keep each other motivated. We had great fun sharing photos of favourite walks and tracking our collective progress each week."

Our employees nominated which charities they wanted us to support, and donations were made to MND Association, Alzheimer's Society and GoodThingsFoundation.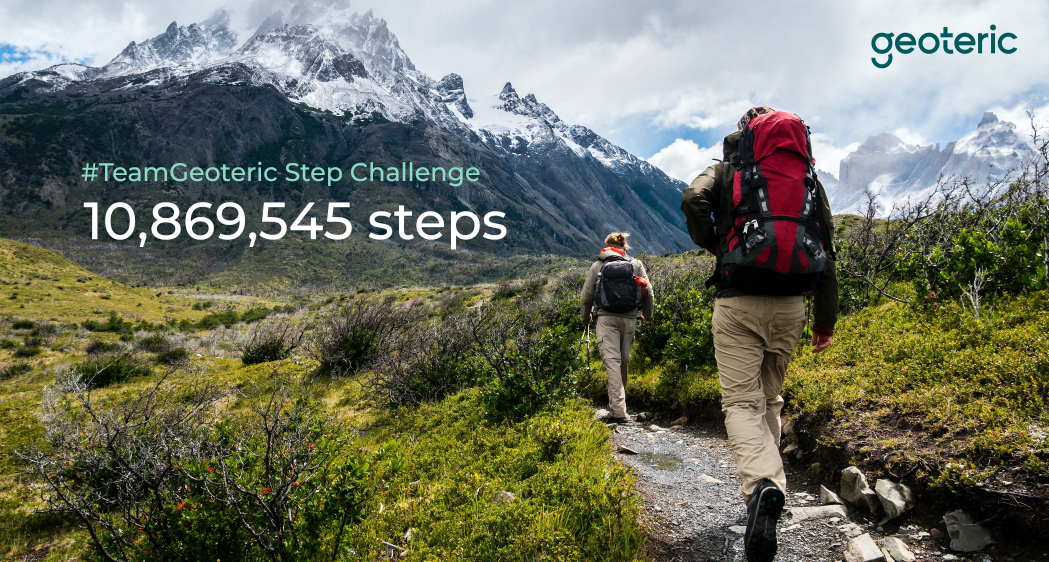 To keep up to date , don't forget to follow #TeamGeoteric for our updates and employee stories along the way.