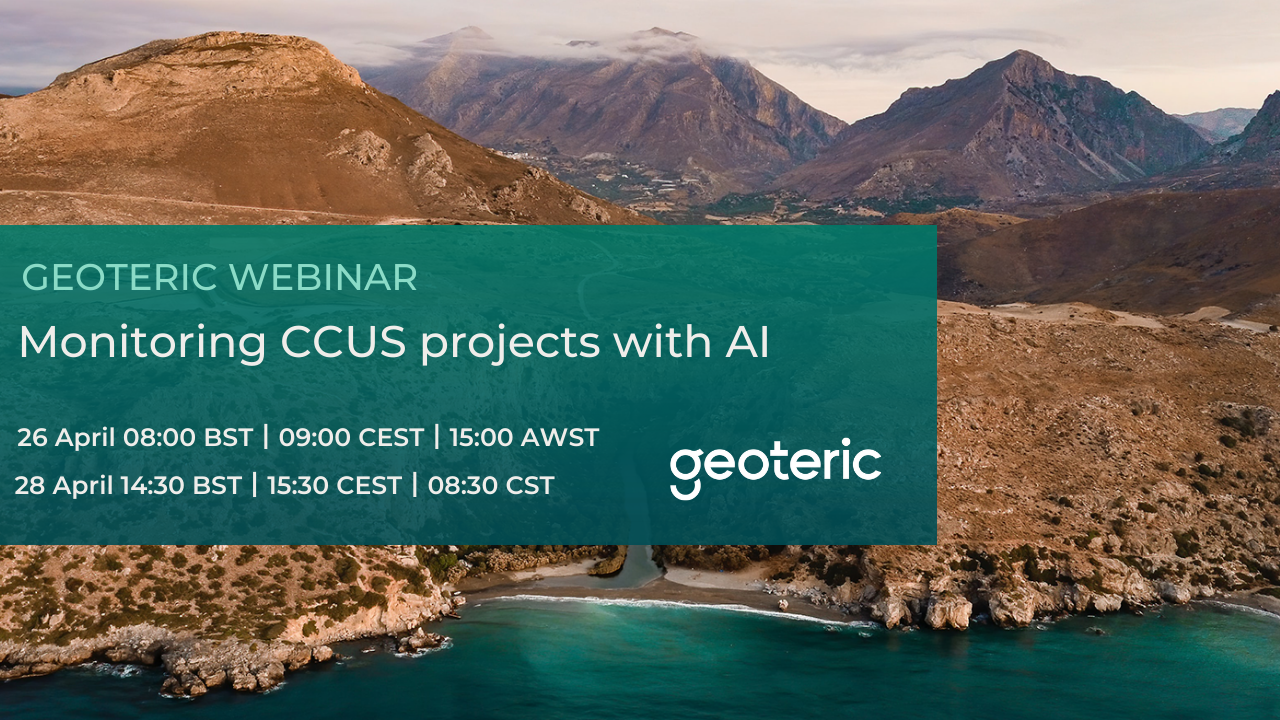 Subsurface sequestration of CO2 (CCUS) is seen by many as an essential route towards carbon Net Zero. Geotechnical interpretation for CCUS purposes includes detailed fault analysis, reservoir heterogeneity analysis and plume/in-fill monitoring. Recent software advances within the interpretation domain such as Artificial Intelligence (AI) and neural networks enables the interpreter to extract more detail than previously possible with shorter project cycle times.
The sessions will be taking place on Tuesday 26 April at 08:00 BST (09:00 CEST, 15:00 AWST) and Thursday 28 April at 14:30 BST (15:30 CEST 08:30 CST).
In this webinar Dr Ryan Williams, Senior Geoscientist will be exploring how Geoteric AI Seismic Interpretation can be used to solve CCUS challenges along with global case studies:
How Geoteric Fault Interpretation identifies successful CCUS locations by rapidly analysing seal risk, compartmentalisation and trap definition

How Geoteric AI Horizons provides a highly detailed stratigraphic interpretation in minutes

How advanced methods such as 3D and 4D Geobody analysis is used to track the infill of injected fluids over time

Examples using global case studies

The webinar presentation will be 30 minutes long including a Q&A session. You can post questions in the chat box during the webinar and they will be addressed at the end of the webinar.


This webinar will be delivered across two sessions to cover both the Eastern and Western Hemisphere. Please use the links below to register:
Eastern Hemisphere
Tuesday 26 April | 08:00 BST | 09:00 CEST | 15:00 AWST
Western Hemisphere Thursday 28 April | 14:30 BST | 15:30 CEST | 08:30 CST

Spaces are limited for this event, so please register early to avoid disappointment. For more information, visit Geoteric Sustainability or contact us at info@geoteric.com.