The release of GeoTeric 2018.1.2 is out now - download the update today to gain access to its latest features. Key improvements include updates to the Link for Petrel, making the transfer of data quicker and easier for you to complete your workflows with GeoTeric.
The Link for Petrel allows the rapid transfer of data to and from GeoTeric with minimum fuss. Most key objects can be transferred across the link, allowing you to get key information into and out of your GeoTeric project.
Installation is simple, the install files are bundled with GeoTeric when it is installed. Just install the correct link to match your version of Petrel and you're ready to go. New in this release is compatibility with Petrel 2018.
Transfer of fault surfaces
The release of our Adaptive Faults interpretation tool has allowed users to improve efficiency and accuracy in their fault picking. With the increased number of faults being interpreted in GeoTeric, it made sense to allow fault surfaces to be passed across the link. This is now in place, allowing surfaces to be transferred to and from GeoTeric.
Wells bring across their UWI (Unique Well Identifier)
The introduction of the Validate forward modelling tool has also increased the need for more well data in GeoTeric. The ability to use wells to forward model both seismic and frequency decomposition means that well data can be used to test interpretation hypotheses. Allowing wells to bring their UWI across the link allows more sophisticated well data handling within GeoTeric, simplifying the Validate experience.
Transfer logs across to existing wells
One immediate benefit of adding UWIs to wells is the ability to add logs to existing wells. Logs can now be added to wells across the link whenever there is a matching UWI or well name.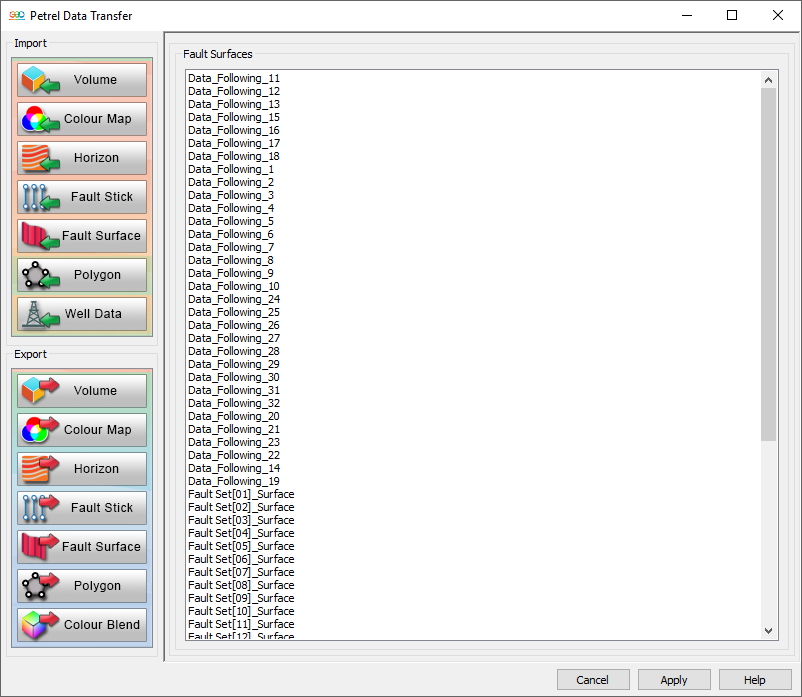 Figure 1: Link for Petrel, with fault surfaces available to transfer to Petrel.