In the fight to better understand geological systems, improve safety, and maximise investment, operators are turning towards Artificial Intelligence (AI) in the subsurface.
Challenge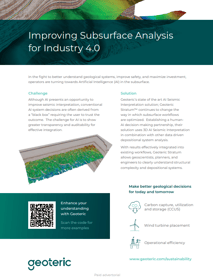 Although AI presents an opportunity to improve seismic interpretation, conventional AI system decisions are often derived from a "black box" requiring the user to trust the outcome. The challenge for AI is to show greater transparency and audibility for effective integration.
Read the advertorial in full here.