Before widescale adoption of artificial intelligence across the subsurface arena, there is still one outstanding question; can it be trusted?
Combine your knowledge with the best possible picture throughout exploration, production and development.

Geoteric's data conformant approach identifies faults in a fraction of the usual time with a greater level of accuracy. Results can then be optimised in Geoteric's pioneering software to add in greater clarity of detail just like this example below illustrated in GEO ExPro. Click here to read the article in full.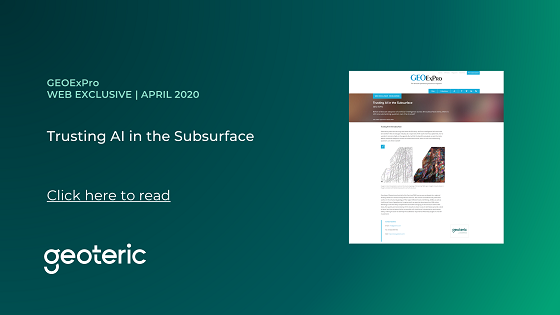 Trust can be best illustrated through the unique design of Geoteric's AI Seismic Interpretation offering. Click here for more details.