Whether you are setting up a working petroleum system or identifying geohazards, a great deal of time and effort is spent ensuring confidence levels around the fault location, offset, and geometry are as high as possible.Traditional approaches to fault interpretation often provide little accuracy, with a high potential for error, as both algorithms perform the tracking and the interpreter making decisions based on challenging data. At GeoTeric, we are challenging the time-honored yet time consuming tradition of manual fault picking in a variety of ways. Our entire approach works in tandem with interpreters thought processes, allowing users to transfer their knowledge into the data, broadening it's value – reaching an optimal result in less time. In this webinar, we'll demonstrate how revealing features before interpreting can greatly increase the users ability to recognise faults and fault networks. GeoTeric's adaptive faults feature, leverages graph theory and provides regional structural awareness, enabling swift and accurate interpretation of features within the data.
But this is only the beginning… As artificial intelligence continues to revolutionise a number of areas outside the oil and gas industry, GeoTeric are augmenting today's traditional subsurface workflow with deep learning technology. Building tools that enable interpreters to efficiently work alongside, we'll provide a snapshot of our automatic fault extraction, which will be further explored in our webinar next month.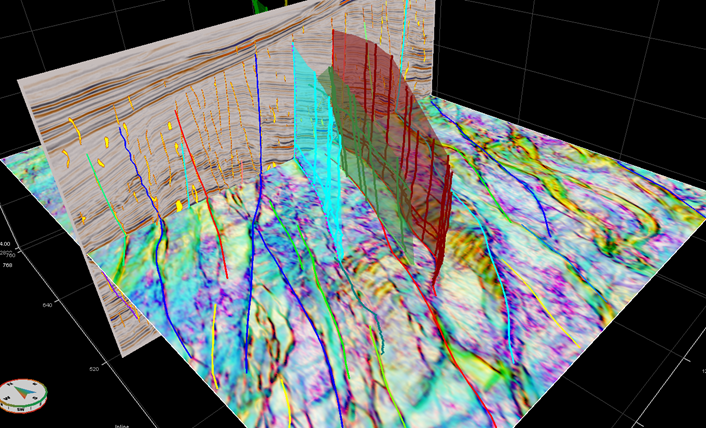 GeoTeric's team will highlight the journey taken within the software to revolutionise fault interpretation via a live demonstration.

Please use the links below to register.
Eastern Hemisphere
Thursday 28 February | 8:30 am GMT | 4:30 pm AWST (GMT+8)
Western Hemisphere
Thursday 28 February | 3:00 pm GMT | 9:00 am CST (GMT-6)
If none of these times work for you - sign up here to receive our on demand webinar as soon as it's available.