An easy way to get snapshots from GeoTeric into your report is to use the Ctrl + C command, which will take a copy of everything that is visible in the scene. You can then simply paste this into a report or presentation by using Ctrl + V.
The option is also available from the View menu and works in both the 3D viewer as well as the 2D viewers.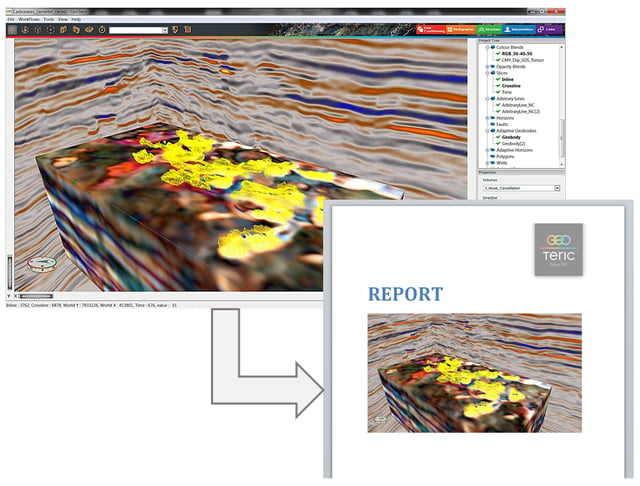 There are spaces left at our Technology Conference next month. Now in its ninth year, this event sees a jam-packed day of technical talks, case studies and a networking drinks reception afterwards. There will be informative case studies from Centrica, Corfield Geoscience, E.ON, Sterling Resources and Statoil and ffA.