by Luis Gomez-Martinez, Pallabi Sarmah, Syed Sattar, and Gaynor Paton, ffA


This paper shows how using data-driven interpreter-guided Geological Expression workflows can
better reveal the stratigraphic component of geology and bring more comprehensive understanding to
exploration and development targets.
We present examples of how data conditioning, attribute analysis, multi-attribute visualisation,
frequency decomposition and data-driven interpreter-guided geobody extractions can increase the
likelihood of technical and economic success with regard to discovering hydrocarbon accumulations.
Geological Expression workflows encompassing data-driven interpreted guided methods allowed for
faster expression of the geology, rapid delineation of deposition geometries and extraction of
geological entities. This reduces risk in high-stake, low-return assets.
The full presentation can be downloaded from here.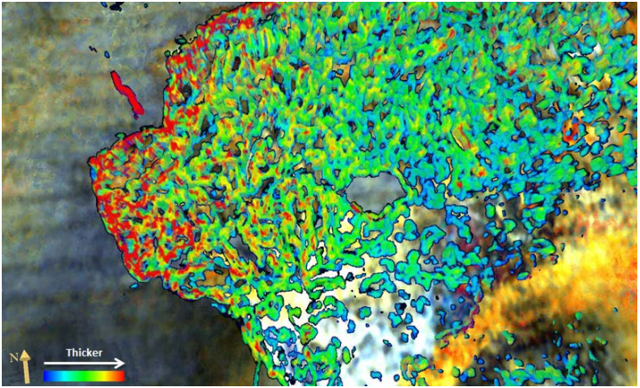 Dissolved carbonate areas were extracted using a volumetric 3D geobody colour-coded by
thickness. The geobody shows a thicker dissolution on the western side, which correlates with the
increase in thickness of the carbonate package towards the west.
We are pleased to announce that this presentation was awarded
"Best Presentation in Session" at this year's GEO India conference and exhibition in New Delhi, India.