Join us for the AAPG 2020 Annual Convention and Exhibition (ACE) online event, 29 September - 1 October!


Our local team will be on hand to demonstrate our recently launched revolutionary seismic interpretation products, powered by artificial intelligence (AI): Collaborative AI and Geoteric Stratum™. Our AI interpretation solutions allow users to achieve the industry-leading results they expect from Geoteric. We have combined over 30 years of geological experience with an in-depth knowledge of AI to create customised networks that generate high fidelity results. Click here to learn more.

In addition, the team will showcase Geoteric 2020.1 which delivers Collaborative AI Faults, provides automated fault stick extraction between horizons and updates the creation of multiple surfaces from interpretations in one easy selection.

We are also proud to participate in the AAPG ACE technical program where Hugo Garcia, Business Development Geoscientist, will present his paper "Automated fault detection from 3D seismic using AI".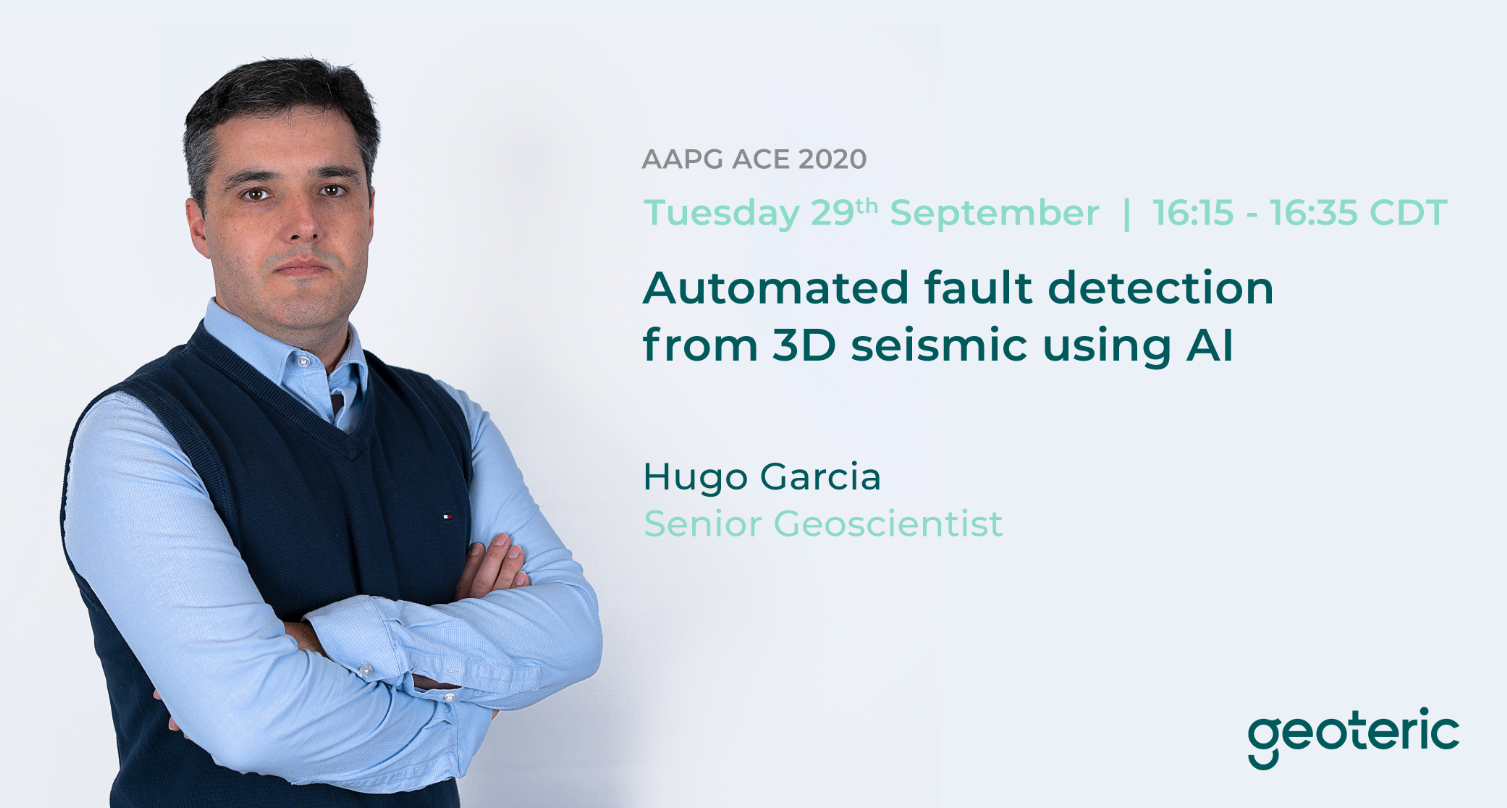 If you would like to schedule a meeting or a demo ahead of the event, contact Lucy Plant, Regional Sales Manager – North America at Lucy.Plant@geoteric.com.  

See you there!