Join us for the Energyworld 2020 Digital Conference, 5 November!

Whilst the oil and gas industry remains an important part of the energy landscape, global and social priorities are changing rapidly. Please join Jan Grimnes, our Chairman, as he presents "Digitization - This mysterious concept we hear about everywhere" to better understand the industry's subsurface challenges, and how these can be tackled through the new AI technology stream developed by Geoteric.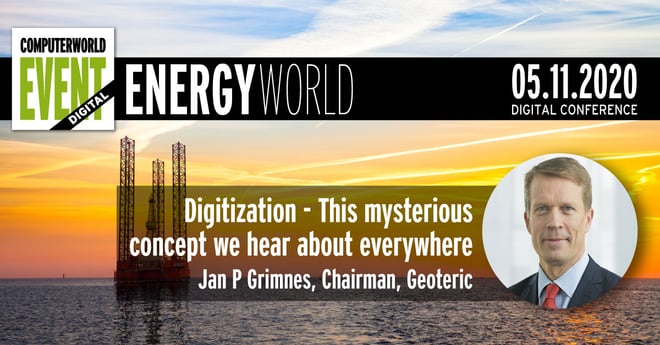 Developed by geoscientists and data scientists, Geoteric's AI platform is centred around the interpreter - its real value comes from the ability to probe and interact with the results. Our AI interpretation solutions allow users to achieve the industry-leading results they expect from Geoteric. We have combined over 30 years of geological experience with an in-depth knowledge of AI to create customised networks that generate high fidelity results. Click here to learn more about our recently launched revolutionary seismic interpretation products, powered by artificial intelligence (AI): Collaborative AI and Geoteric Stratum™.


Contact us at info@geoteric.com for the VIP code to join the digital conference or click here if you would like to schedule a meeting or a demo ahead of the event.


We look forward to seeing you there!