Join us at the Future Oil & Gas virtual event, 1- 2 December.
The Oil & Gas industry is in the midst of a paradigm shift. The way in which we produce, distribute and use energy is undergoing a radical transformation, and with that we are presented a huge opportunity.
To be part of that change, join us at the Future Oil & Gas event, which will explore how digitalisation, disruption and innovation is shaping the upstream oil and gas industry.
Our local team will be on hand to demonstrate our revolutionary seismic interpretation products, powered by artificial intelligence (AI): Collaborative AI and Geoteric Stratum™.
As Geoteric's technology continues to accelerate the energy transition, we are proud to report since its release, Geoteric Stratum continues to be ranked #1 across seismic interpretation benchmarking studies.
Mark your diary - 2 December 15.15 GMT
For many, the adoption of these technologies is simply the beginning of AI transformation journeys. Our Chief Geoscientist Mark Brownless will join the expert panel titled "What does the integration of AI mean for speed and accuracy of Digital Twins?" Together, they will discuss design processes, reliability and decision-making operations as part of the growing importance of clean and trusted data.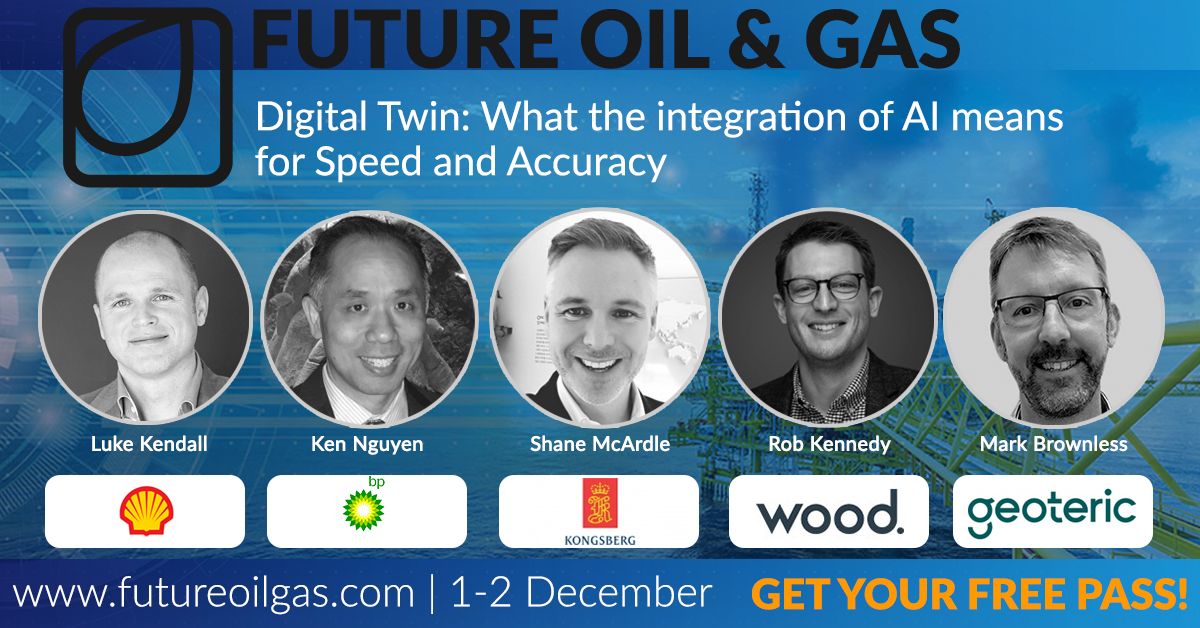 Registration for this event is free. If you are attending and would like to share your thoughts on social, join the conversation using #geotericevents and #FOG2020.
We look forward to seeing you there!