We are very pleased to be returning to the SEG Conference & Exhibition, this year to be held in Anaheim, California.
When: October 14 -19 2018
Booth # 2001
We're also pleased to announce that we have an oral presentation featuring GeoTeric in the SEG Technical Program.
Make plans to stop by the GeoTeric booth to catch one of our daily talks: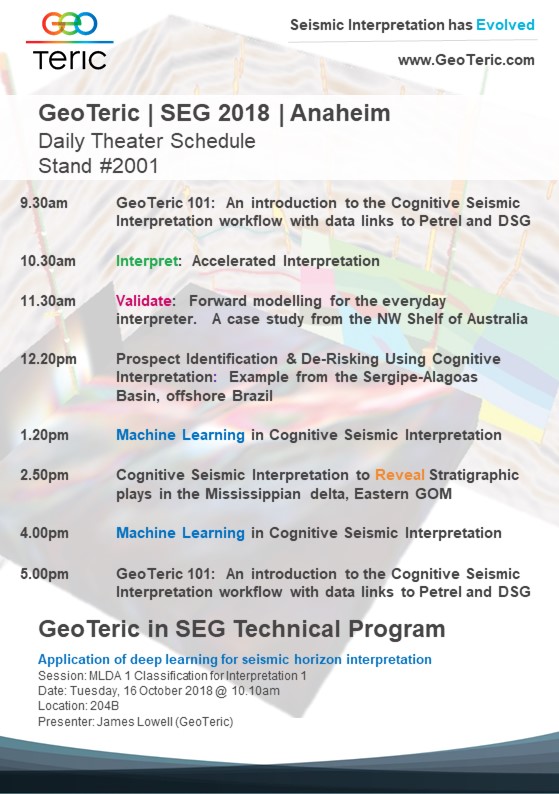 Download the GeoTeric SEG Flyer
We are also hosting a prize draw on Wednesday 17th October where one lucky winner will receive an awesome pair of Bose Noise Cancelling Headphones. Drop by the booth for your chance to win!
Ahead of the event, if you would like to schedule a meeting or a demo, contact Owen Lee, Global Account Manager at Owen.Lee@GeoTeric.com.
We look forward to seeing you there!